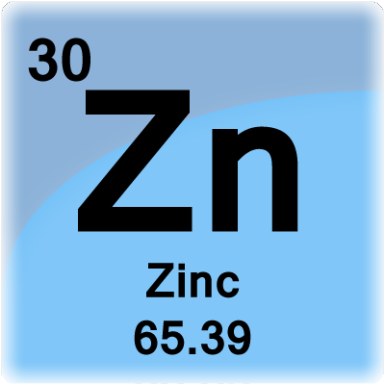 ---
---
Recommended Daily Intake
Every day, we need at least nine (9) milligrams (mg) in our daily diet.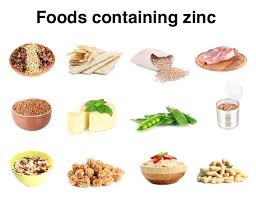 Sources of Zinc
Red Meat
Dairy Products
Whole Grains
Oysters
Seafood
Legumes
Vegetables (Mushrooms, Spinach, Broccoli, Kale, Garlic)
Nuts and Seeds
Dark Chocolate
A low diet in zinc can cause many disorders such as:
Alcoholism
Loss of hair and/or diet
Losing your sense of taste
Signs of too much Zinc
Nausea
Vomiting
Loss of appetite
Stomach Cramps
Diarrhea
Headaches
Deficiency of zinc is diagnosed through blood tests.

To treat zinc deficiency, you must eat foods that are rich in zinc.

Some doctors will prescribe medications which help stabilize zinc levels.
Signs of Zinc Deficiency
Slow retardation
Low blood pressure
Slowed bone growth
Loss of Appetite
Loss of smell and taste senses
Depression
Rough/Pale Skin
Weight Loss
Diarrhea
Hair Loss
Fatigue
White Spots under fingernails
Go To HomePage