Zinc
By Avneet and Jayne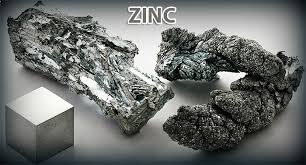 ---
---
What is Zinc?
Zinc is the chemical element and is number thirty (30) on the periodic table.
Zinc is also commonly called "Spelter".
It was discovered in 1746 by Andreas Marggraf.
The symbol for zinc is Zn.
Zinc is a transition metal.
The crystal structure of zinc is hexagonal.
Number of electrons per shell: 2, 8, 18, 2
Number of Protons/Electrons: 30
Number of Neutrons: 35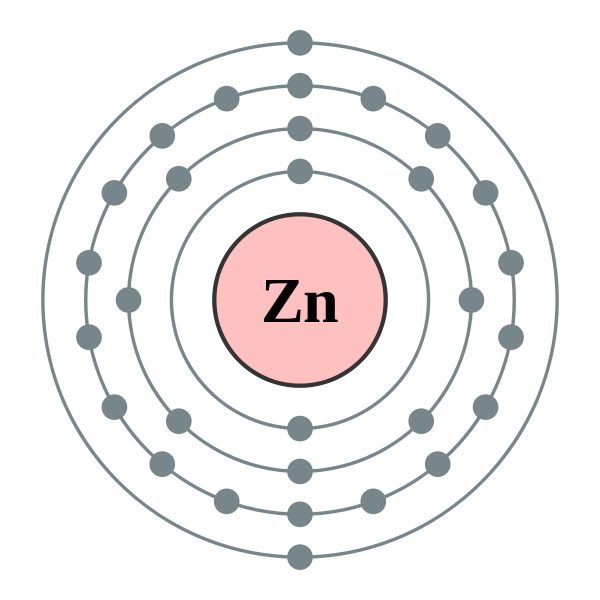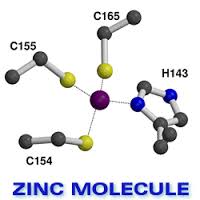 Interesting Facts
The element name is believed to come from the German word 'zinke', which means "pointed".
Uses of zinc include: metal coating, rust protection, brass, bronze and nickel.
It naturally exists in the air, water, soil, biospher and the Earth's seawater.
Zinc makes up about 75 parts per million of the Earth's crust.
It is found in several ores from the principal mining areas in China, Australia and Peru.
Zinc is usually found with other elements like copper.
It is usually a blue-gray metallic color.
Zinc powder is a component in alkaline batteries.
In humans, high concentrations of zinc are found in the eyes.
Zinc can be limitlessly recycled.
Zinc is also created when supernovas happen.
Zinc deficiency is ranked as the 5th leading risk factor in causing diseases worldwide.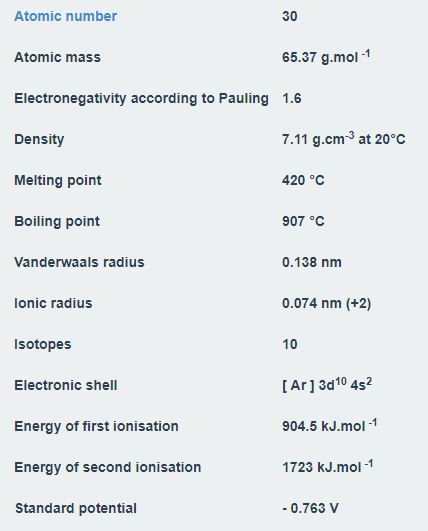 These are the properties of Zinc.